Could This Be Your Defining Moment?
by Gary Ryan Blair
It's time…
Time to choose yourself and take control of your destiny.
Time to grow up and get serious about your art.
Time to raise your standards and commit to excellence.
Time to confront fears and conquer them.
Time to think bigger and act with greater boldness.
Time to make speed a massive competitive advantage.

Time to start contributing and making your mark on the world.
Time to start enforcing deadlines.
Time to be accountable for your actions.
Time to follow up and follow through.
Time to go the extra mile and add greater value.
Time to do things right the first time.

Time to keep your promises and honor your commitments.
Time to get in the best shape of your life.
Time to make your dreams come true and live the life you deserve.
There are lots of ways to change your life, but the there's no doubt that you'll be better off once you do.
Pick a few things on this list, set a few challenging goals and start executing.
Make it the very next thing you do.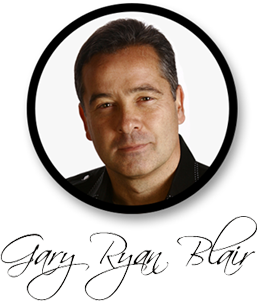 Want To 10X Your Growth?
While I can't promise that you'll be taller, better looking or have improved gas mileage as a result of using these resources… I can promise that what you'll learn will help you to transform your life… and fast track all of your goals.
Download this new Manifesto and free video series.
Posted on March 29th, 2018 by Gary Ryan Blair