How do you shoot for the moon and achieve a 10X Goal?
Before we answer this question as well as showing you the best way to Achieve Big Goals Fast…I want to say THANK YOU to everyone who's sent in positive feedback about this email series.
I'm truly glad that you've enjoyed it, and that I've had a chance to get you to think differently about high performance, rapid goal achievement and your ability to make quantum leaps.
Let's now dive into the 5th and final part of this series…and focus on your BIG MOONSHOT…on achieving a 10X goal and exponential growth.
10X goal setting and growth is the art of the extremely big swing.
To use a baseball analogy: instead of trying to get on base — or even aiming for a home run — it's trying to hit the ball into the next county.
Such a big goal requires you to think and act radically different…this is critical because you'll never achieve extraordinary results with an ordinary mindset.
I'd like to explain why it's often easier to make something 10 times better, bigger and faster than it is to improve something by merely 10 percent.
Small, marginal and incremental growth depends on working harder. That entails more resources, more effort and more time.
A moonshot…10X goal setting…and radical growth on the other hand are built on the ABC's of audacity, bravery and creativity. 
Going for a moonshot forces you to rethink an idea entirely. It challenges you to think about everything you do in terms of REVOLUTIONARY change rather than evolutionary change.
It pushes you beyond existing models and forces you to totally re-imagine how to approach it.
To walk you through the entire 10X process and more, I've put together a quick video for you…which you're absolutely going to love.
We'll discuss everything you need to shoot for the moon and achieve a 10X goal.
I'll just say this…
If you've dreamed of accomplishing something extraordinary with your life…watch this video.
Make it the next thing you do!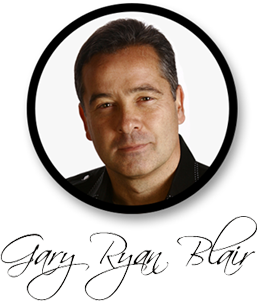 Creator | 100 Day Challenge
P.S. You are welcome to share the Achieve Goals Fast email course with your friends and associates.