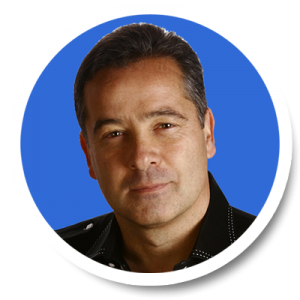 Hi, I'm Gary Ryan Blair, the New York Times best-selling author of Everything Counts and founder of the 100 Day Challenge.
Contrary to Popular Belief…Shortcuts Do Exist.
You're About To Discover How You Can Quickly and Easily Accelerate Your Win Rate,
Create Game-Changing Results and Turn Impossible Goals Into Inevitable Success.
You have big goals, inspiring dreams, and an abundance of ambition...but you've probably realized that turning those goals and dreams into successful outcomes isn't as easy as you'd like it to be…
Have you ever wondered why some people and companies are experiencing more growth, making more money, and enjoying a greater quality of life, and said to yourself, "why are they having that kind of incredible success, while I continue to struggle?" "What are they doing, that I'm not?"
I've been there. I understand your frustrations and I know exactly how to help you move forward.
With the certainty of a man holding four aces, I can tell you this...
Until you learn how to predictably and consistently convert goals and intentions
into successful outcomes and do it quickly
...you're going to struggle all of your life.
That's why I created the 100 Day Challenge.
Accelerating your win rate, even growing ten times (10X) larger and faster isn't about magic. It's not about lucky breaks, working harder, or getting special privileges.
There's a system, force multiplier strategies and a set of beliefs that the world's highest performers follow to achieve big, audacious goals in the same number of hours a day that you and I get.
Today I'm going to share this system with you — and show you how you can immediately start using it to turbocharge your results and live the life of your dreams.
If you're serious about explosive growth, accelerating your win rate and learning the shortcut for achieving more in 100 days than most people do over the course of ten years...Read on.
We've all heard the saying, "Time is Money."
Well, here's three truths about time, and why I believe time is the most valuable asset in the world…
#1 Time does not discriminate.
Time is the world's only evenly distributed resource. Every person has the exact same amount of time available to them…regardless of whether they are powerful or poor, enterprising or idle, bright or ignorant.
#2 Time is scarce.
You only get a limited amount of time in your life, and every day…the amount you have left shrinks just a little bit more.
Whether you use it wisely or not, time nevertheless goes on with or without you.
#3 Time is running out for you to achieve your goals.
You might think that you have all the time in the world to make your dreams come true…You don't.
For all the things you want to experience in life…time is running out. And you never know when the last grain of sand will fall through the middle of your own life's hourglass.
Time is running out for you to become the person you've always wanted to be…to make the mark you seek to make…to produce the work you know you're capable of.
We're all playing a high stakes game of one and done…You get one bite of this apple called life, one life in which to do everything you'll ever do.
That's why you'll want to read this entire message…and learn what it's going to take to transform your life in 100 days.
What I want to do right now is to encourage a healthy obsession with time, and provide you with a few actionable ideas that will help you to make your life a living masterpiece.
How Much Time Do You Have to Waste?
The first has to do with life expectancy.
The average US life expectancy is 76 years.
What that means is…middle age is 38 years old.
That's right, middle age is nowhere near 50, it's 38.
So my question for you is…Do you have more yesterdays, or more tomorrows?
Regardless of which side of 38 you're on…I hope that fact alone strikes a nerve and creates a strong bias towards taking action on your goals.
As for me…one of my greatest motivators is the desire to make enough money to do everything I want to do...when I want to do it...and while I'm still young enough to enjoy it.
I'm of the belief that life is short, and that it's much more of a sprint than it is a marathon.
I prefer not to wait around for my dreams to come true. Rather than wait for things to happen and for the stars to align…I've found that it's much wiser to take initiative, savvier to trigger the effects or outcomes I desire, and much more discerning to actually make things happen.
WAIT…BUT WHY?
Why in the world should you wait for your dreams to come true? Why wait until you're in your 60's to build your dream house…take your dream vacation…or live the life you've always dreamed of?
Most people have conditioned themselves to believe that they have to wait that long because they simply can't afford to right now.
And yet with every passing second, they're losing more and more of the most valuable asset in the world… The one asset they'll actually need in order to enjoy what they want to accomplish… Time.
You see, most of us are naive about the benefits of speed and the bright side of being impatient.
It's about time someone said…Speed is sexy and saving time is a luxury item.
Speed is the ultimate turn on. Everyone is short of time. We all dislike delays, long lines, out-of-stocks, and waiting on hold. We love finding what we want, and getting back to work or play fast.
And, as just demonstrated…You'll gladly pay for time so you can do more and experience more before the sand runs out from your hourglass.
So Why Am I Bringing This Up?
Because I only have one regret when I think back over my life and career…
I regret that I did not pay for time…and that I wasted years of my life trying to build a business unsuccessfully, when that stress, sacrifice, and years of time lost were completely unnecessary.
What took me 5 years, could have been accomplished in 12 months or less…if I had only understood the value of time, and that I could buy more of it.
Contrary To Popular Belief…Shortcuts Do Exist.
You really can buy time, shorten your learning curve, leapfrog over your competition and accelerate any outcome…but first, let's talk about you and your goals for a minute.
You're reading this message because you want more out of life...
You want to increase your income. You want to get in great shape. You want to experience all that life has to offer. You want to do what you want...when you want...and with who you want.
In other words, you're here because you want to live a life of freedom.
Why freedom?
Because freedom allows YOU to choose how you spend your TIME, instead of someone else.
So here's my question for you…
If you had a choice, would you like to achieve that kind of freedom in 5-10 years, or in 100 days?
Of course you'd like to learn how to accelerate your win rate and achieve your goals faster.
Assuming that's the case, here's how to make that vision a reality…
There's Only One Thing Standing in Your Way…
You're missing access to the right information…and what you don't know is costing you in a big way.
It's only natural to wonder if there are some "secret strategies"that highly successful people know about that you don't…strategies which allow them to fast track their goals and live a bigger life.
Accelerating your results at a rapid clip, and making a quantum leap in your life and career often comes down to one key thing, and that one key thing is…Access to information.
Right now you're suffering, stuck, and frustrated because you can picture all the things you want to be, have and do in your mind, and you're making efforts to move toward those goals and dreams, but no matter how hard you try…it's just not working the way you want.
Your effort and enthusiasm levels are high, while your results and satisfaction are low because the actions you're taking are time-consuming and ineffective.
Why? Because you're missing access to the required knowledge, skills, abilities and proper mindset. You're making mistakes because you don't know any better.
I didn't know any better either. I simply did the best I could with what I knew at the time, meanwhile…the months and years continued to tick away.
Every single day that goes by is one more day that you'll never get to live and enjoy the dream life you truly want.
And knowing that is extremely painful.
So would you like that pain to stop?
Would you like to dramatically accelerate your win rate and reach the finish line much faster than you are right now?
Then you need to stop working hard...and start working smart.
How? By buying a shortcut that will save you time.
Ultimately, exponential growth and accelerating your win rate is simply a matter of knowing how to do it.
It's a matter of acquiring the right information, and to acquire that information, you have two choices…
You can spend years (or even a lifetime) attempting to get it the old-fashioned way…by trial and error, through your own blood, sweat and tears.
By grinding it out along with a few lucky breaks…you'll probably figure it out, but it's going to take you a very, very long time.
How long?
HOLY MOLY!
That's a lot more than you expected, isn't it?
Figuring all of this out on your own? Yes, it's going to take you 5-10 years or more if you're working on it, measuring and analyzing feedback every single day.
Well if you had the option...wouldn't it be smarter and easier to simply buy the information you need and take delivery of it today from someone who's already done all of this stuff successfully…instead of trying to figure it out all on your own?
Well that's what the 100 Day Challenge does for you.
You see, most people don't really understand what the 100 Day Challenge is, or why I created it.
Most people think they're buying a training program.
But you're not.
Most people think I'm selling a goal setting class.
Not by a long shot.
Yes, you're getting growth hacking knowledge, force multiplier strategies and a proven execution system to crush every goal you set…but what you're really BUYING, is time.
You're buying the ability to enjoy greater success in just
100 days than most people do over the course of 10 years.
You're buying the ability to skip over years of failure, frustration, and small, incremental growth…and in addition, you're buying the ability to ACCELERATE all of the amazing things you want in life FORWARD in time so you can have them sooner.
That list above of all the knowledge, skills and strategies which you'll need to acquire to experience exponential growth?
Well, the 100 Day Challenge provides you with ALL of that information…and so much more.
I created the 100 Day Challenge to share with you the same time saving methods I've learned and leveraged to shatter sales goals, quickly grow a number of multimillion dollar businesses, and coach people to extraordinary, legacy defining performances. I'm confident I can do the same for you.
No more confusion. No more frustration. No more wasted time trying to figure it out on your own.
If I had access to this kind of knowledge earlier in my life, it would have completely changed my results and saved me years of going to the school of hard knocks.
If you truly want to accelerate your win rate and start living the life you want years sooner…then the 100 Day Challenge is the most powerful shortcut in the world that you can acquire.
And the price?
What would you be willing to pay if in just 100 days from now you could…
• Be in the best shape of your life.

• Write and publish your book or song.

• Become the sales leader in your organization.

• Create an info-product and launch it worldwide.

• Finally, start a new business doing what you love.

• Generate game-changing revenue for your current business.

• Restore or strengthen relationships with family, friends or colleagues.

• Pay off thousands of dollars in debt…and become completely debt free.

• Build or rebuild your marriage on a foundation of trust, intimacy, and respect.
$1,000?
$5,000?
$10,000?
$50,000?
If time is the most valuable asset in the world, those prices seem quite reasonable.
Well there's a personal reason why I'm not charging "market value" to join the 100 Day Challenge…
I priced this special program to help as many people as I can to accelerate their win rate…to live the life of their dreams now, rather than later.
To date, more than 600,000 people and organizations have used the 100 Day Challenge to transform their lives and make a difference. Now it's your turn to experience exponential growth.
Entrepreneurs, salespeople, artists, coaches, non-profit leaders, CEOs, teachers, soldiers and athletes have all found what they were seeking through the magic of this special program.
OUR MEMBERS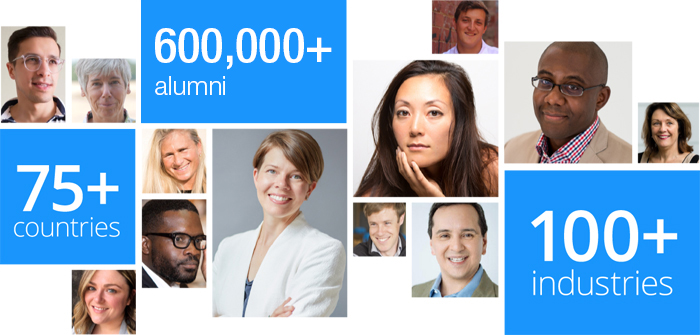 You and I both know it's possible to learn how to speed read, speed skate, speed network, and even play speed chess.
Why then should it be such a big psychological leap to think that you can't master the skill
of rapid goal achievement and transform
your life in just 100 days?
There's no added virtue, nothing worth bragging about in getting rich slowly, getting healthy slowly, learning a new skill slowly, turning your business around slowly nor in achieving any goal slowly.
I created the 100 Day Challenge for those people in a hurry to turn things around in their life and career…and who don't want to wait a long time to get it done. In other words, I created it for you!
The 100 Day Challenge is a time-machine that's built to accelerate your goals...it's my gift to you.
By The Way...I Have Not Even Told You
About The $2400 In Surprise Bonuses
My #1 priority is to make sure that you're consuming these challenge lessons each day and applying what you learn, because that's how you're going to experience life changing results.
So I'm going to give you a giant incentive to do that…
Throughout the 100 Day Challenge, we're going to release a new bonus each day for all 100 days that you'll automatically unlock as you complete the training sessions...and the first one alone is worth the entire cost of enrollment.
What exactly will you receive?
Learning how to save yourself years of time, pain and needless suffering makes this investment in your future a slam dunk, no-brainer of a decision.
You can join and get started right now, without any risk what-so-ever for the next 30 days.
You're satisfaction is 100% guaranteed
or your money back...
Go through the first month of the program, watch and implement the first thirty training sessions and if you're not completely blown away, you can cancel your enrollment and get a full refund.
You have absolutely nothing to risk because you're covered by our 30 day money-back guarantee.
The 100 Day Challenge is your chance to make a quantum leap, push fast-forward on your journey to success and to achieve more in the next 100 days than most do over the course of ten years.
I'll wrap this up with a quote from Mark Twain, who said…
"Twenty years from now you will be more disappointed by the things that you didn't do than by the ones you did do. So throw off the bowlines. Sail away from the safe harbor. Catch the trade winds in your sails. Explore. Dream. Discover."
In this message, I've provided you with more than enough reasons for you to throw off the bowlines, sail away from safe harbor…and sign up for the 100 Day Challenge right now.
The bigger reason, however, is something I mentioned earlier…we're all playing a high stakes game of one and done…you have exactly ONE LIFE in which to do everything you'll ever do.
You owe it to yourself to invest a small amount of time and money to learn how to transform your life in 100 days, fast track your goals and make your dreams come true sooner…rather than later.
Enroll today...make it the very next thing you do!